Working at Knowit Experience – from a Developer Perspective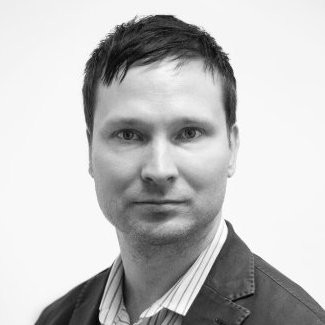 Miikka Roth
Are you a developer thinking about joining our team here at Knowit Experience? If yes, great - this post is written just for you!
There are some questions I'm getting asked frequently when interviewing new candidates for our development team. There are also topics which I like to bring up anyway. Here's a short summary of both. I hope it helps to give you a good idea of what our culture and everyday life is about.
What do we do?
We help our customers to grow their business by succeeding in marketing, communications and e-commerce. We make it possible by creating great customer experiences and making the best out of data and technology.
We implement web and e-commerce sites, extranets and also collaboration platforms such as intranets. We also offer digital strategy, brand, design, customer experience management, content and analytics/SEO. There's definitely a lot to learn every day – both on new tech tools and services and on how to best utilize them.
How about tech?
On the front-end side it's pretty much about JavaScript, Angular, React and the other regular suspects of modern web development. Most of our development is on .NET MVC, so C# is also essential for full stack/backend work.
We do development on platforms like Episerver, HubSpot, Umbraco, Office 365/SharePoint and Magento. We utilize cloud platforms and services such as Azure and AWS. Experience with these platforms is valued, but as you probably are a tech-enthusiast, you're likely to get a good grasp of these quite fast. We have more senior developers supporting you and we also train and get our people certified. As a statistic, in 2018 our team has spent over 10% of their working time on competence development. That makes on average of 2 days each month in local and global tech events, trainings, certifications and self-study.
What makes us different?
If you compare us to more traditional software companies or tech-driven service providers, the main difference is that our focus is on communications, marketing and ecommerce. That is what we do and what our customers are buying from us. Technology is very essential, but in the end it is just a means for our customers to be successful in the aforementioned areas.
For a developer this means that you get to work with lots of professionals from different areas – not just developers. We also don't sell our team or people to customers as many do, but deliver projects and support as a team from our own home base. This is great, because you are not valued based on your CV or billing rate, but instead on how you perform as part of our whole team.
On the other hand, if you compare us to other digital agencies, we're very strong in tech and leverage competence of our 600 professional strong North European Knowit Experience community, while staying agile and close to our customers on a local level.
How do we work?
We work as a team at our office at Tehtaankatu in Helsinki, Punavuori. We have 2-4 developers and the same number of other team members working for each of our customers. Most likely there will be one project you focus on each week and in addition to that there may be some smaller tasks for customers you have been working with previously. You build it, you run it – as the DevOps principle goes. We also try out new things and seek to improve continuously. This covers tech, tools, methods and culture. We hope that you also want to have your say on some of these.
What are we looking for at the interview?
When you get to the interview, you have already done great! You seem to have skills and experience which interest us. Now we're looking for two things:
To verify how much you know about the things you mentioned in your CV. We're interested in developers on all experience levels – trainees, juniors, devs, seniors and architect level people. This means we also want to find out and openly discuss where you would start and where we should aim you to be in one to two years.

What would you be like a colleague. We have a team member or two attending interviews and we want to find out what would it be like to work with you. We want to keep our workplace friendly, fun, diverse and easy-going while working in a professional manner. The team needs to trust that everyone will do their tasks and be open about any risks or challenges.
Thirdly, we want to give you a feeling and better understanding of what it would be like to work here at Knowit Experience. You have almost read this post so you know something but don't just take my word on it – come and meet the team!
I hope that this blog post gave you some insight to who we are and whether this could be the right place for you. Please check out our open positions or send us an open application - we run interviews on a weekly basis. Also, please feel free to contact me directly, if you want to learn more about Knowit Experience!
---