Takeaways from EuroSTAR Testing Conference 2017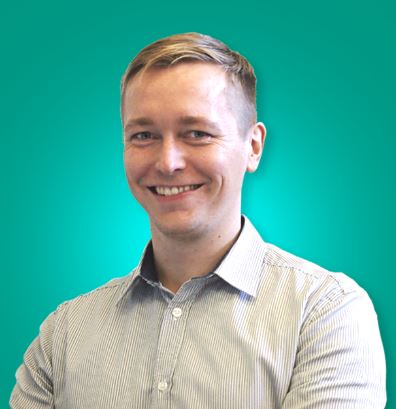 Eero Hyytinen
Knowit Oy's Lead Consultant Eero Hyytinen participated in EuroSTAR testing conference in Copenhagen in Denmark 7.-9.11.2017. The target was to network with people, hear interesting presentations on hot topics as well as to meet & greet conference sponsors and learn of their new innovations. So a lot of things to do in just a few days.
Knowit had a strong presence at the conference, having participants from various Nordic offices, including Anna Hoff, our colleague from Sweden, whom again acted as member of the Conference Programme Committee. In addition to meeting colleagues, one of the most fun points of participating in any conference, fair, or summit etc. is to meet new people and and have interesting discussions with them. This time our discussion subjects varied from sports cars and ice hockey via several quality assurance specific topics to children's bunk bed assembling philosophy.
I heard many different presentations, and several really good ones. Here are some short points to remember:
Cloud solutions on all different levels (SaaS, IaaS,etc.) are still

coming into use more and more. Even though the hype is long gone already, there are still people to whom this is a new topic and who are ready to utilise all it has to offer. Knowit is an expert on cloud solutions and is enabling its customers to move to cloud and take full advantage of cloud solutions

If you don't yet know what the "Spotify way" of doing development is, check it out!

What I liked was the zero bug policy: if a bug is found, the one responsible for it will fix or delete it right away, no bug backlog

Robotics is here and there is definitely more to come on many levels. We will be seeing an increase in both real robots as well as software robots that will execute test automation on devices and programs. Manual tasks will also be automated with Robotic Process Automation (RPA). But who will test these robots? Well, us testers will. Knowit is also one of the leading RPA offering companies in Finland.
During my time at EuroSTAR, I also browsed through the conference area including sponsor presentations and the test lab. Conference sponsors were presenting their new solutions focusing on testing and development. The main conclusion was that test and development solutions are also being constantly developed and verification functionalities within these tools are being more and more automated. Therefore, the tester's role will also continue to change hand in hand with other development. Another topic that seemed to stand out was API's and their testing - it especially seemed to be the hot topic amongst solution providers due to the popularity of IoT (Internet of Things).
All in all, it was a great few days at the conference, learnt a lot and hope to join next year too!
More on Knowit (in Finnish):
---