Greetings from RoboCon2020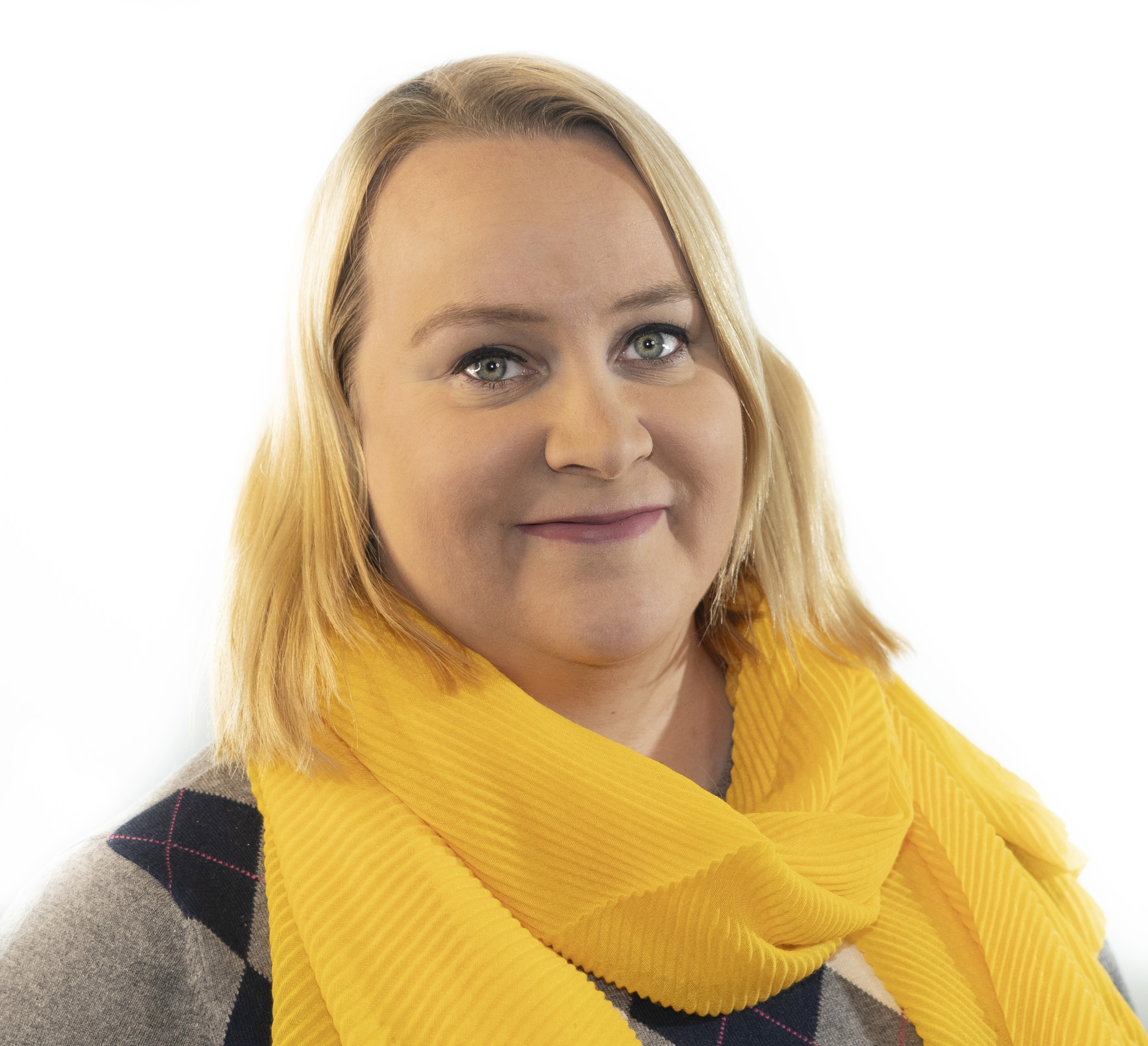 Minna-Mari Leivo
RoboCon, the annual conference for Robot Framework enthusiasts, was held in Helsinki 14th to 17th of January. The week consisted of different kinds of workshops, but the main event was the two day Conference at Bio Rex. This year's theme was Global Takeover, and it seemed to hit the target very well: participants came from all over the world.
Keynote speaker for the conference was astronomer and professor Esko Valtaoja. In his speech he was talking about how the future will be saved with technology. He reminded listeners of the time steam engines were invented and industrial revolution started, or how agricultural machines freed people from the fields to more interesting tasks. Machines are not taking our jobs, but instead doing all the boring things, so humans can concentrate on jobs requiring more intelligence. He predicted that in the future, work is more and more a way of self-expression, than just a way to make ends meet.
Another great talk on Wednesday was about the RPA ecosystem, by Antti Karjalainen. Robot Framework was originally a tool for test automation, but in recent years it has became more and more a tool for robotic process automation. Robot Framework community should embrace this change, and help to create something truly big. It won't be easy though, because automating 'everything' will have a complete new set of challenges. Karjalainen also hoped that RPA developers would reconsider their titles, since "automation developer" doesn't really express the complexity of the RPA development. It's going to be very interesting to see if these new titles will become a thing amongst the RPA developers.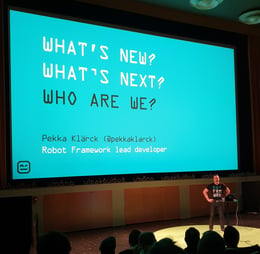 Other talks on Wednesday were more business oriented, and more technical talks were seen on Thursday. Thursday was opened with another keynote speaker, Pekka Klärck, the man who originally started the development of Robot Framework. He talked about the Robot Framework foundation, and also introduced some things coming up in the next updates for the tool. It's pretty awesome that the man who started it all is still a strong part of the development!
Some interesting new libraries were introduced at the conference. One such example is DataDriver library for data driven automation, where the data is coming from an external source. This is really handy for example on situations where making automation tests with large datasets. Another interesting library was about image recognition, developed for testing image based software.
Worth the mention was also Akseli Lukkarila's speech. He was talking about how to automate tests when input and output is not actually data, but sound. He had an interesting video to show about their test setup, and how to build environment with as less noise interference as possible. All these innovations just prove that you can do so much with Robot Framework, and that the community has made some pretty innovative tools to extend the regular Robot.
All in all, the event was well worth the visit. The speeches were really good and informative, and the talks had at our stand really insightful. We are already looking forward to next year's conference: We can highly recommend attending for everyone interested in Robot Framework.
---