Google Cloud Next 21 focusing on sustainability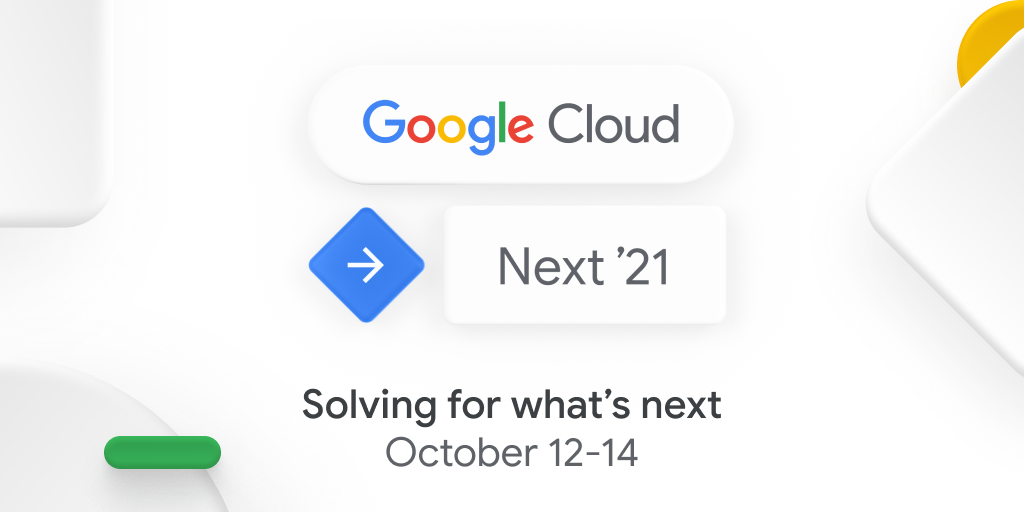 Climate change and the transition to low-carbon growth will have profound impacts on every sector of the economy in the decades ahead. The need to understand these effects and their implications for the economy and financial system places climate change analysis in a significant role for companies' strategic planning.
Reducing risks requires global action on climate change policies supported by technological progress and socio-economic change. Efforts to decarbonize economies carry risks of their own, and a late and abrupt transition to a low-carbon economy could lead to assets suddenly losing value and a rapid repricing of climate-related risks.
Past years have been a turning point for many, as it showed companies of all sizes and verticals that they need flexible environments enabled by the cloud to keep up with new demands. Research supports this, finding that up to 78% of IT enterprises are accelerating cloud journeys. In Knowit, we are meeting with customers every day on this topic, charting with them their own tailored cloud journey.
Corporate leaders in sustainability
Knowit is strongly committed to sustainable development. Sustainability is about creating long-term value by integrating environmental, social, and financial risks and opportunities in business strategy and operations. Integrating sustainability contributes to creating an attractive and flexible company that is equipped for a changeable business landscape.
Google became carbon-neutral in 2007, meaning that it has purchased offsets to balance all carbon-emitting energy sources since then. In 2020, Google's parent company Alphabet announced that it would invest $5.75 billion in sustainability bonds, making Google one of the corporate leaders in sustainability. Google is also the first major company to commit to operating on 24/7 carbon-free energy in all its data centers and campuses worldwide by 2030.
Many customers face tough questions about how their business impacts the natural environment today and how climate change will affect it in the future. In August, Google analyzed the aggregate data from all customers across Google Cloud Platform, and over 600,000 gross kg CO2 emissions were associated with projects that it recommended for cleanup or reclamation.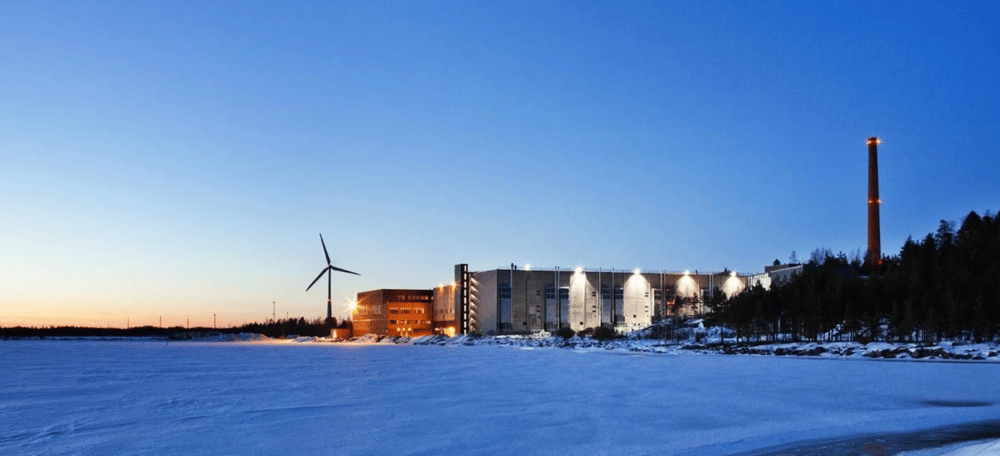 Google Datacenter Hamina Finland. Photo: Google
Google has deliberately chartered an eco-friendly course for the design and constructions of data centers around the globe including its Hamina datacenter in Finland. The company's long-term goal is to deliberately only use renewable energies to meet the energy requirement for its data centers. Storing data and operating applications in a local data center powered by green energy is a key factor to meet demands of latency, availability, security and carbon footprint reduction.
Understanding how to fight climate change
This year, one of the important themes in Google Cloud Next 21 has been to address climate change by featuring new products and services to monitor and reduce energy consumption. One of the announcements relates to a new feature that will provide custom carbon footprint reports that detail the carbon emissions their cloud usage generates.
To help customers run their business with as light a footprint as possible, Google Cloud offers Carbon Footprint. It provides visibility for each customer into the climate impacts of products purchased from Google Cloud so that customers can report on and take action to reduce those impacts.

Image: Google
Google Cloud will also alert users of idle cloud instances and the associated carbon footprint. Deleting the instances should reduce the footprint. The Unattended Project Recommender API will include carbon emissions saving estimate from removed idle resources and Active Assist Recommender will include a sustainability category, according to the company.
A report tailored to customers specific carbon footprint, Google looks at the gross carbon emissions produced by the computing infrastructure supporting its internal services. Google apportions those gross emissions to each Google Cloud product and allocates the emissions to a customer based on the customer's usage of those Google Cloud products.
Carbon Footprint builds its calculations from bottom-to-top, relying heavily on machine-level power and activity monitoring inside Google data centers. This lets the platform allocate gross emissions to the internal services that are directly using these machines or driving machine purchasing decisions. This level of granularity enables Google to apportion gross emissions to customers based on their specific usage.
Knowit partnership with Google
Due to the use of the latest and more energy-efficient servers in cloud data centers, a dramatic improvement in the reduction of carbon emissions is seen. These servers usually function at higher usage rates than on-premises data centers and can optimize their energy consumption using modern technologies. According to a recent cloud survey study, "Moving applications to the cloud could compress the energy footprint of a workload to one-fifth of that of running the same workload in on-premises data centers."
Knowit supports companies and organizations in digital transformation with a unique combination of competence in IT, design, communication, and management. We develop innovative and sustainable solutions that contribute to high business value for our clients. Since the company was established in 1990, we have built up significant momentum by offering Google-related services.
---