Ecommerce Approaches for B2B Companies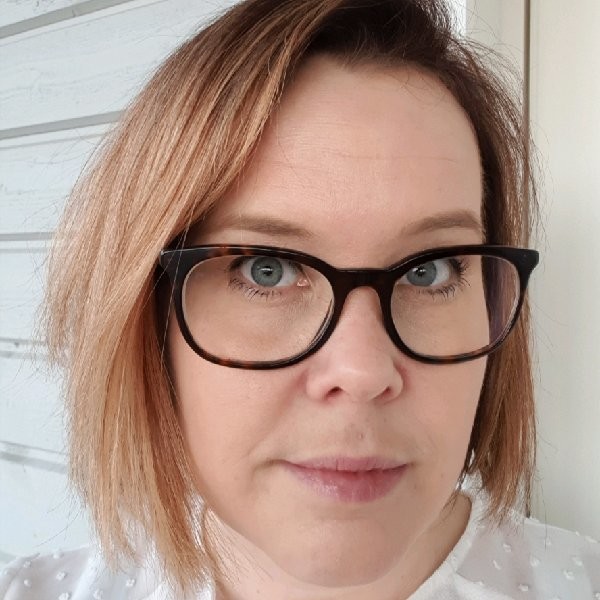 Elina Kronbäck
Have you ever wondered how you could approach ecommerce if you are a B2B company with multiple brands? Read about the different options you have!
B2B ecommerce helps you as a company to streamline your operations, it gets you globally close to your customers 24/7 and it gives you valuable insights about your customers´ behavior. It also gives your customers self-service tools to find information about your products, buy your products and contact your customer service. Gartner predicts that by 2020 customers will manage 85% of the relationship with an enterprise without interacting with a human, so you need to give your customers the direction and tools they need to accomplish tasks themselves.
If you are a manufacturing company that produces and sells multiple brands it is important that you match your online strategy with your product sales strategy. There are, however, several options how you can market and sell your products online. With ecommerce platforms you can either have:
Totally separate sites that do not share anything with each other. This is the way to go when you offer multiple products or services that aim to serve distinctly different audiences and/or each brand is strong enough to stand on its own without the

support

of the parent brand

.

A platform that has separate sites for each brand with li

mited brand specific catalogs.

One ecommerce site that includes all your brands in one catalog.
As mentioned, in option 1 brands are either strong enough to stand on their own or there could be historical reasons why sites and ecommerce are managed totally separately. One example from the manufacturing industry is Konecranes that has multiple brands such as Konecranes, Demag, SWF Krantechnik, Verlinde etc. Each brand has currently their own websites and some brands have their own ecommerce sites. Brands are not kept separate in the online communication.
With options 2 and 3 you can create awareness of your multiple brands, but these approaches also create a seamless user experience when it comes to exploring and shopping across different brands.
An example of option 2 from the clothing industry is Gap Inc. Gap has multiple brands, but provides an easy switch between the brands in their online store. You can add items from multiple brands to one cart which I think secures a convenient checkout experience. Each Gap brand site also looks very different online. Option 2 approach would fit for a B2B company whose brands mostly share the same customer base and has strong individual brands.
Another similar example is Nilson Group that created an umbrella brand called FEETFIRST to collect all their brands together. Each brand still have their own unique online catalog that a customer can access, but from FEETFIRST you can see all products from each brand together. The site has one shared cart as Gap aims to ensure easy checkout.
If you would select option 3 for your ecommerce strategy, you would have more possibilities to save on marketing costs since you do not need to promote specific brands individually. Even if you would have one ecommerce site for all your brands, you could still do brand specific marketing within the site if you like. One example from this type of ecommerce solution is Hiab Webshop. The site serves multiple Hiab brands: Hiab, Moffett, Multilift, Loglift etc. and does this with one single catalog.
Personalized content and marketing for your ecommerce
With integrated CMS (Content Management System), ecommerce and personalization solutions you can do personalized content and product recommendations within your site. You can share common content across all your sites and you can do personalized content to target customers of a certain brand or product line or have AI (Artificial Intelligence) working on personalization tasks for you. Personalized content can be included for example on the site, in transactional emails and on packaging and added even to a chat! Personalization increases engagement and conversion since it makes each individual purchase a customized consumer experience.
How to start with your B2B ecommerce?
In B2B commerce there are several requirements towards the platform that differ from the B2C setup. Requirements are of course inherited from your business setup, distribution (route-to-market) strategy and the agreements between the company and the distributors. Sometimes the company is selling direct to customers in some markets, but in other markets the strategy relies on the partners and distributors. How would an ecommerce platform be able to support this setup? It may feel overwhelming to move such a complex scenario to an ecommerce channel and have the system manage all the business rules, needed permissions and limitations, tax and freight calculations, market specific differences and even marketing for you. Eventually ecommerce will, however, lead to higher productivity, quality data and better customer experience. It all starts with your strategy and goals.
Define your ecommerce strategy and setup your goals and ambitions for it. Analyze your customer base and plan what content and features different customers would need from your ecommerce to succeed in their daily operations and make your ecommerce really work as a self-service channel. Plan the roadmap for your ecommerce. Start small, but aim high. Analyze your supporting operations and processes that are linked or affecting your digital sales. Co-ideate with your customers and co-create with them.
Also, think of ecommerce as a journey. It evolves all the time. New opportunities will rise to increase your average order value and conversion, so embrace the change. Select a partner that can bring you the needed strategical support, data driven development skills, user experience development and support with your channel optimization.
---