Are you happy with how your current AWS partner manages your cloud?
Knowit
You already know that managing cloud services in-house can be inefficient and cost-heavy. Choosing to work with ayn AWS MSP partner to run and secure your cloud operations is a smart choice. But are you satisfied with your current partner? Do they go above and beyond to ensure your success on AWS cloud?
If you're not getting the best possible value from your current partner, it might be time to switch. Here are some key factors that lead to a successful partnership.
Close cooperation with your team
Does your personnel have good chemistry with your partner's AWS specialists? Is your team on first-name terms with your MSP's key contact? We believe that the relationships you have with your AWS MSP partner are crucial for your company's success. After all, it's the people that make a company. And it's the people you're trusting to run your business-critical applications.
Your developers don't want to stay on call at all hours of the day and night. So outsourcing AWS managed services to a partner plays a big role in better employee retention. But to reduce turnover in your development team, you also need to keep your personnel happy and motivated. And for that, the cooperation with your AWS MSP partner should be close, transparent, and collaborative. Your personnel should have a strong relationship with your MSP partner's AWS experts and be able to work side by side if needed. Having a single, local point of contact makes for a more efficient partnership.
Cover the gaps in your AWS knowledge & expertise
How much AWS experience does your current provider have? Have they worked with companies like yours before? You want your AWS partner to be deeply rooted in AWS expertise and know AWS inside out. If they've helped many other companies on their cloud journey, you can trust they have the competence and abilities to make your journey seamless.
You want to feel like you're constantly gaining new AWS knowledge and understanding through your partner. Is your partner an active participant in the AWS community? Does your partner team actively renew and certify their skills?
We wanted a partner who could cover the gap with what AWS does and what we wanted to do.
- Patrik Olsson, Chief Product Officer, Consafe Logistics.
A proactive attitude
With your current provider, do you feel like you're well looked after?
Especially for business-critical applications, downtime results in lost opportunities and revenue. When it comes to operations, you want your AWS partner to take a proactive approach to running, operating, and optimizing your cloud applications. They should be one step ahead when it comes to identifying and resolving problems—not just fixing issues after they occur. Your partner should always act fast to ensure your business success and end-user experience.
If your current partner only informs you about issues after they happen, it might be time to consider switching partners. A Next-Generation AWS MSP partner should have fast response times outlined in the service-level-agreement so you won't be left waiting for replies or updates. Your partner should be there to help you solve complex business problems proactively and work towards solutions in real-time.
I've been extremely content with their Passionate Support customer service that is available 24/7. They are quick to respond, and any interruptions have been swiftly dealt with.
- Max Bernoulli, Head of Operations, Vastuu Group
Acting as your trusted advisor
A strong AWS partner acts as your trusted advisor, educating you and your organization on an ongoing basis. You should feel as though they're always there to support you and that they have the knowledge to properly answer your questions.
While fixing errors is important, you also want your AWS partner to help you predict changes and discover opportunities to save money and increase your performance. Rather than hide behind the scenes, your AWS partner should enable learning opportunities for you and teach you how to avoid common mistakes so you can continually improve. And you want to be confident you always have the most up-to-date AWS information, news, and updates.
For us, it was important to find a partner, who has strong expertise and technology knowledge of AWS services and how to utilise those.
- Juha-Pekka Helminen, Director, Valmet Digital Ecosystem & Platform
An AWS partner that grows with you
Have you outgrown your current AWS partner?
Your users' behaviour, your applications, and your business are always evolving. So your cloud platform should evolve as well. If you want to upgrade to a higher service level, your partner should be able to grow with you. As your needs for new technologies grows, your AWS partner should work to grow and evolve with you.
Switching AWS partners doesn't have to be complicated
If your current AWS MSP partner isn't meeting your needs as outlined above, don't waste any more time. Work with a premier AWS partner that takes a human approach to managed services and prioritizes your needs above all else.
We know switching providers can seem overwhelming, but it doesn't have to be. At Knowit, we'll work in close collaboration with you to make the transition as smooth as possible and offer support every step of the way.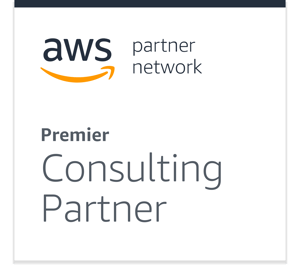 Wondering whether you can get more from an AWS MSP partner? Learn about our Passionate Support solution. And get in touch if you want to discuss whether we can help solve your AWS challenges.
Tutustu Knowitin Passionate Support -palveluun. Autamme sinua AWS-pilvipalveluiden kanssa suunnittelusta ylläpitoon, ota yhteyttä!
---